Ayurveda Panchakarma Cures
on the Rhine in Düsseldorf
Ayurveda offers holistic approaches to overcome burnout and promote a long and fulfilling life. The concept of "energy balance" plays an important role. It is used for personal stress management. Energy levels can be replenished through adequate sleep, a balanced diet and regular exercise. Relaxation techniques such as meditation and massage also help to reduce stress and restore balance. It is important to find individual ways to bring the energy balance back into equilibrium. A qualified consultation with an Ayurveda expert is recommended.
In our Ayurveda Health and Medical Center you will experience Ayurveda Cures as an innovative medical therapy. Ayurvedic Doctors and specialists from India and Germany are waiting for you, who will diagnose you ayurvedically and guide you through the cure. The team of competent Ayurveda therapists will treat you empathetically and expertly during your Auyrveda Panchakarma Cure.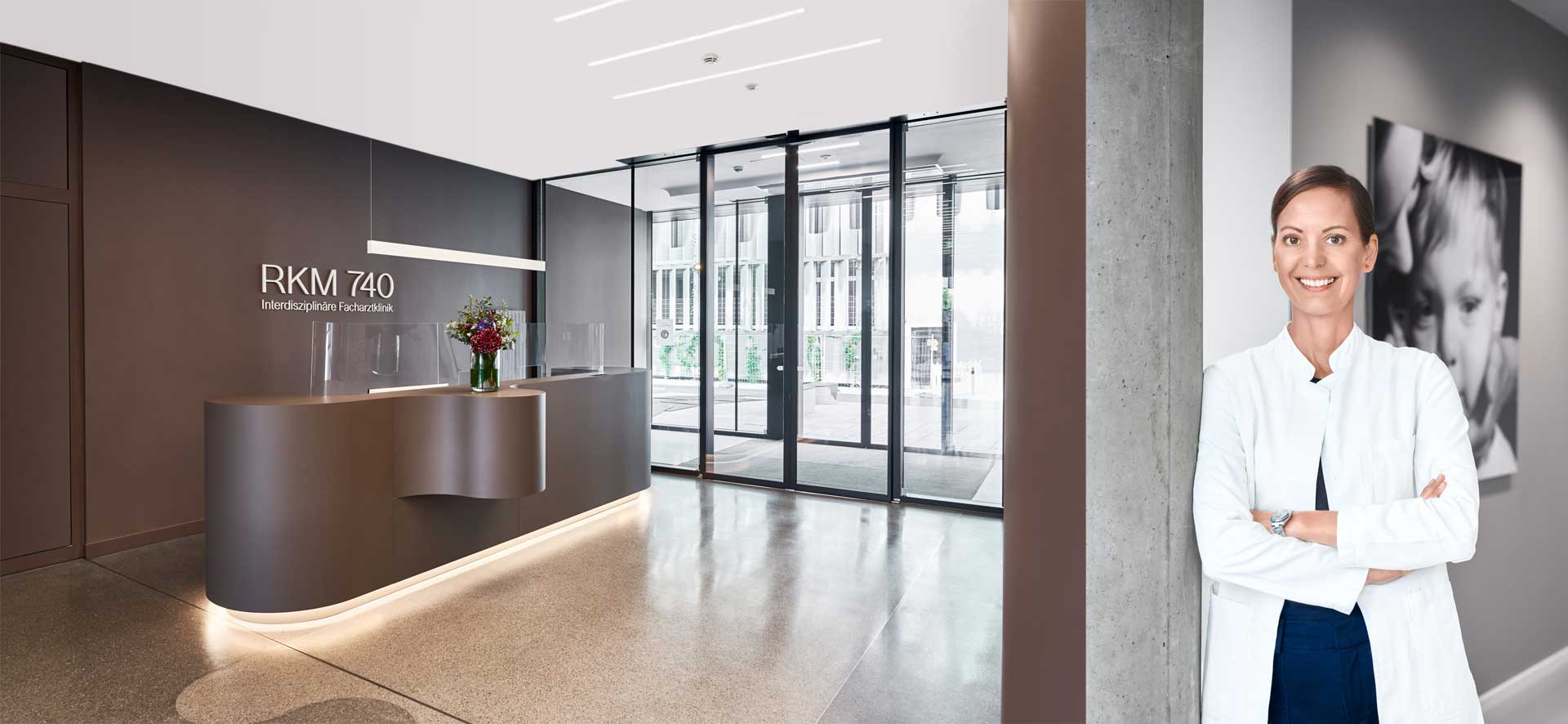 Dr. med. Nina Picker
Medical Director
What is a Panchakarma Cure?
Panchakarma is a traditional Ayurvedic detoxification procedure that removes accumulated toxins that cause imbalances in the body-mind system. This detoxification system, whose roots go back over 4000 years, was originally developed by the Himalayan wise men as a preventive medicine.
Why a Panchakarma Cure?
In Sanskrit, Pancha means "five", and Karma means "action", which refers to the Five Types of Therapies in this detoxification Process. Each day the Therapies enable your body and mind to release toxins from the seven layers or tissues of the Body: Plasma, blood, muscle, fat, bone, bone marrow and reproductive organs.
Your Panchakarma Cure at RMK 740
A Panchakarma or Detox Cure is a real time-out for the Body. Coming to us means coming to rest, relieving the body with a light diet and helping it to return to a state of health with the daily treatments. The days are calm and stimulus-free.
It is a great pleasure for us to be able to implement the timeless knowledge of Ayurveda in a modern setting and against the background of conventional medicine in our clinic. In this way we can transfer the ancient principles of Ayurvedic Medicine into our modern times and help you to return to Wellbeing and inner Balance.
Therapeutic Massages with individually tailored oils, marma-therapeutic vital point treatments, nutritional and lifestyle advice as well as phytotherapeutic treatments can calm the stressed Nervous System and bring the body back into Balance. In this way, the body's own energy is restored.
On the first day, a detailed Medical Assessment is carried out. Afterwards, a treatment plan is drawn up that is tailored to your needs and complaints. In the following days, 1-2 Ayurvedic Massages or Marma-Therapies take place on a daily basis. This mobilises accumulated waste products and replenishes the energy stores. As beneficial as this time is, it is also a temporary strain on the body for which it needs a lot of rest. Therefore, sports should be avoided during the Cure. Light walks are certainly desirable – the Rhine on the doorstep invites you to do so anyway. The Cure is continuously accompanied by a Doctor; Medical Care is guaranteed at all times.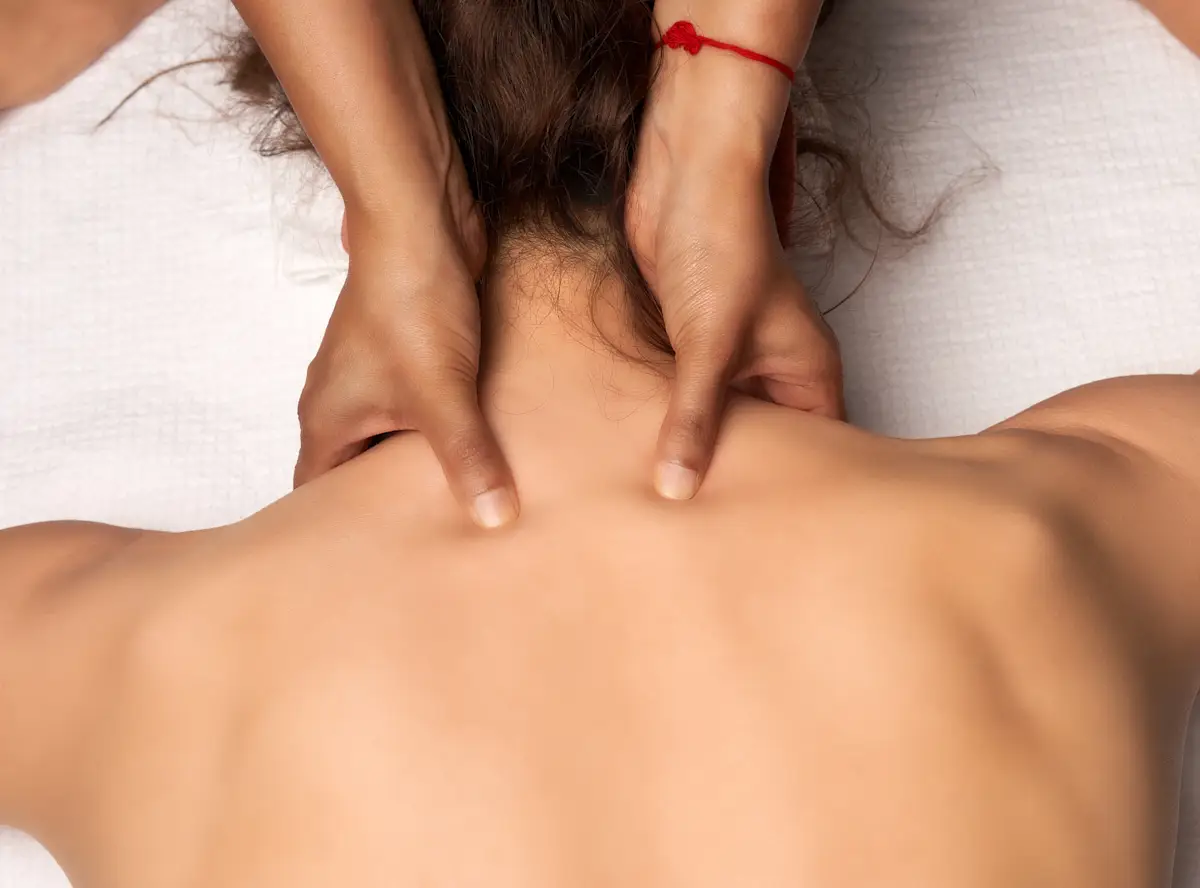 Treatment Spectrum Ayurvedic Cures:
Chronic Complaints:
Allergies, respiratory diseases, skin disease, sleep disorders, exhaustion, anxiety, rheumatism, obesity, cardiovascular diseases, unexplained abdominal pain, headaches and migraines, high blood pressure, stomach and intestinal diseases, heartburn, metabolic disorders, food intolerances, obesity, increased blood lipid levels, chronic bronchitis, sinusitis, menstrual problems, unfulfilled desire to have children.
Digital Detoxification
For many, the hardest thing to imagine is giving up mobile phones and iPads for the duration of the cure. In fact, much of the success of the cure goes hand in hand with a digital detox. We can assure you that your brain needs a break first and foremost, and this can best be achieved if we manage to cut off mobile communication and media consumption. A compromise is to turn on your mobile phone only once a day or every few days at the same time to talk to your loved ones. You can also give your loved ones our phone number 0211-95054-820 and we will let you know who has asked for a call back.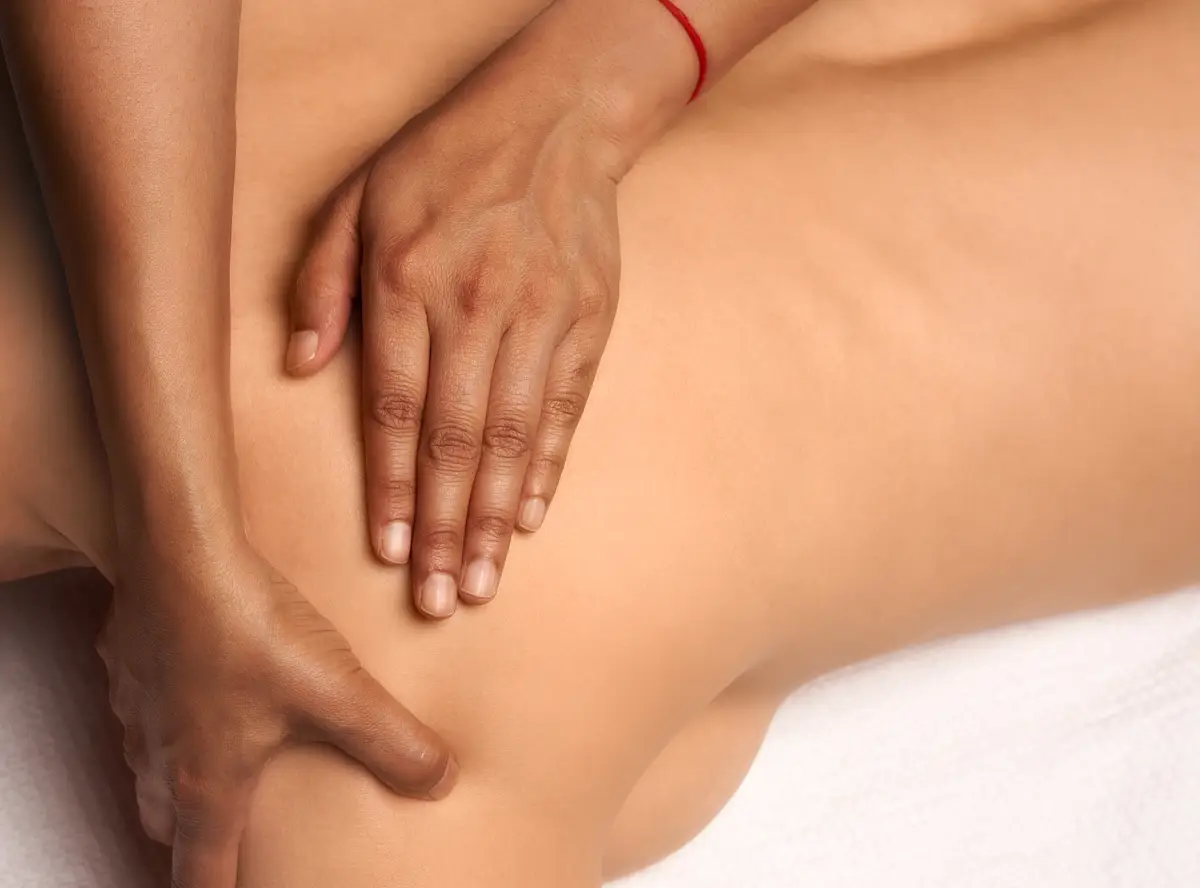 2-day wellness programme – Ayurveda to get to know:
1.120 €
(of which PVK reimbursable approx 400 €)
Soothing, relaxing. Enjoy.

Immerse yourself in the world of Ayurveda. The 2-day cure includes an introductory and a concluding consultation with the doctor, including type determination and nutritional advice, as well as advice on daily rhythms. Massages and marma-therapeutic treatments support the balancing and decelerating effects. The cure is accompanied by a light and detoxifying vegetarian diet.
5-day detox cure:
2.440 €
(of which PVK reimbursable approx. 400 €)
Mild cleansing and detoxification, relaxation, activation of the self-healing powers. Regeneration.

The 5-day Detox Cure, like all our cures, is guided and accompanied by a doctor. At the beginning, a medical type assessment is carried out and the detoxification treatment tailored to the individual metabolic type is determined. Daily massages and marma-therapeutic treatments support the elimination of toxins and waste products. A light metabolism-relieving vegetarian diet enables the body to activate its self-healing process and start anew in a liberated way. A nutritional and daily rhythm consultation enables the continuation of the cleansing cure effect.
Panchakarma Refresh (10 days):
5.100 €

(of which PVK reimbursable approx. 480 €)
Detoxification, Restoration of Inner Balance, Sustained Revitalisation, Regeneration.
Patients with minor health problems.
In the 10-day refresh cure, the body is led back to its health through deep and long-lasting cleansing. Blockages are released, stress symptoms are balanced. Health disorders such as nervousness, digestive disorders and symptoms of exhaustion are balanced and the immune system is strengthened. Under the supervision of a doctor, a cure protocol is first determined according to the metabolic type and the symptoms, and daily massages and marma-therapeutic treatments are coordinated. Regular medical consultations and a final dietary and daily rhythm consultation help to transfer the cure effect into everyday life after the cure. The purely vegetarian diet is reduced during the cure. Laxative days contribute to the cleansing and revitalisation process.
Panchakarma Healing (14 days):
7.050 €
(of which PVK reimbursable approx. 600 €)
Detoxification, Restoration of Inner Balance, Sustained Revitalisation, Regeneration.
Patients with mild and chronic health disorders.
This Panchakarma Healing Cure is a deep cleansing and revitalising cure for all those with mild or chronic health disorders. As with all our cures, the first step is a medical assessment and determination of the cure protocol. Depending on the complaint and individual metabolic type, daily massage and marma-therapeutic treatments, laxative days and a light revitalising vegetarian diet follow. Regular medical consultations, as well as a final dietary and daily rhythm consultation, help to transfer the cure effect into everyday life after the cure.
Our Specialists for Panchakarma Cures and Pain Therapy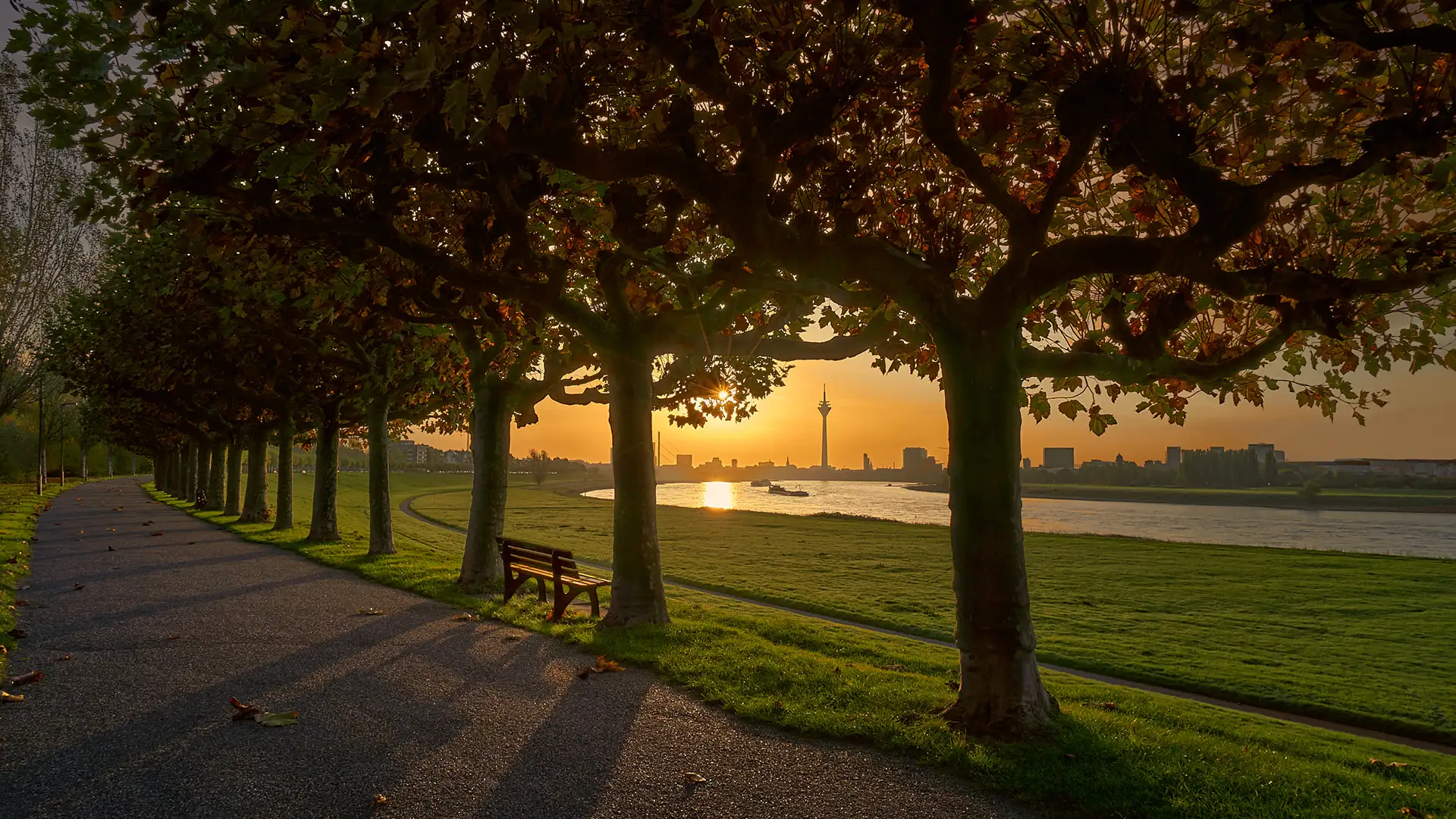 Ayurvedic Panchakarma Cure in the Art and Culture Metropolis of Düsseldorf
In 2020, an extraordinary new building was built on the Rhine kilometre 740 not far from Düsseldorf's City Centre, which also accommodates the Interdisciplinary Specialist Clinic RKM 740. Here, a wide variety of conventional medical services are combined with natural healing methods such as traditional Chinese Medicine and Ayurvedic Medicine to create a holistic approach for national and international Patients.
Medical History Form
For those who have not yet visited us, or if your health has changed recently, we will send you our medical history form. Please fill it out and return it at least one week before the start of the cure. If there are any health reasons that require further clarification, we will contact you immediately. Please enclose medical reports from the last 6 months. If you have a known kidney or heart failure or chronic liver disease, you should send along laboratory results that are not older than 3 months.
Blood values
The following blood values should be determined before the start of the cure. The blood results can either be brought with you or determined by us on the day of arrival. Blood count, CRP Creatinine, Urea, Uric acid GOT, GPT, Y-GT, Bilirubin TSH Na, Ca, K Cholesterol, HDL, LDL, Triglycerides
Clinic Suitcase
You should pack the following: Bathrobe and slippers Comfortable clothes Oil-insensitive tops Yoga clothes.
Literature
Should you wish to bring something to read, we recommend choosing "light positive fare". What we read also does something to us and should not be a burden at spa times.
Cure Preparation
It is much easier for your body to detoxify during the cure if you start counteracting the build-up of waste products five days before the start of the cure. The best way to do this is to eat a vegetarian diet during this time and drink a ¼ teaspoon of the enclosed Trikatu powder dissolved in hot water or tea after lunch. In the evening, you should ideally eat only soup.
Optimal Timing of the Cure
Finally, a piece of information for our female spa guests. A Panchkarma cure during menstruation is not ideal. In the best case, it even starts one week after the Panchkarma cure. A cure should not be started during the first three days of menstruation.
Payment
The invoice amount is to be paid on the day of departure. Payment by card is possible without any problems.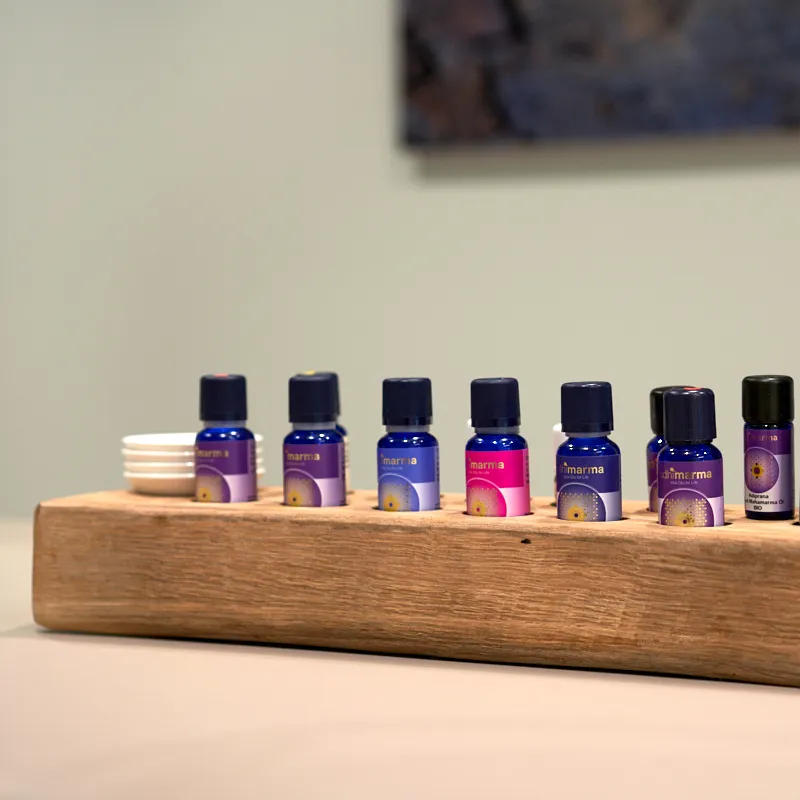 Are you interested in further information?
Would you like a personal consultation or an appointment in our practice?
We look forward to hearing from you.